LINCS LITTLE HENS - Help us if you can
WANTED- DOG CRATES
We are after any spare dog crates even if the trays are damaged and they have
chewed bars etc....
WHEN WE HAVE POORLY HEN WE SOMETIMES NEED TO ISOLATE HER.
Dog crates keep the hens safe and secure as some need different diets &
medication and some are bald so cannot stand cold nights outside yet.
The hens can be outside in a crate during the day and then come in at night on their own whilst being able to see other hens at all times so not entirely isolated.
All sizes required and will be very much appreciated. Can collect at your
convenience.
PLEASE CALL 0845 017 9422 AND LEAVE A MESSAGE
OR EMAIL LINCSLITTLEHENS@AOL.COM
---
Our webshop is an amazing way of raising funds both for Lincs Little Hens and Rosah Rescue.
You click the button above or visit www.buy.at/rosahrescue and browse the stores. When you make a purchase, you pay no more than you would if you went directly to the store yourself and we get a little commission from the marketing budget of the stores involved.
The commission comes in handy towards items we need to purchase for the running of both rescues or for fuel used, vets bills, items like housing which we replace from time to time but tend to rely on people donating us their old animal houses.
Every penny comes in very handy as we couldn't manage without it as otherwise everything is funded ourselves.
Please bear the webshop in mind when making online purchases and have a look to see if the store you are interested in, is participating.

---
We keep purchasing poultry crates to increase the number of ex battery hens we can rescue.
If you or your company would like to purchase a crate, please get in touch (You don't have to physically purchase it as we can sometimes get a discount buying in bulk but we can provide a receipt from ourselves). We would like to attach a sign advertising your business. We have also set up a sponsors page on this website which you will be added to with your company details (if applicable).
All money raised from crate sponsorships goes towards MORE crates.
A CRATE COSTS £30 AND LASTS YEARS, THE CRATE WILL BE LABELLED IN YOURS OR YOUR COMPANY NAME FOR IT'S LIFETIME!
Our
Paypal
address is lincslittlehens@aol.com and if you are donating towards hen crates, please say so on the message to us.
Any help gratefully received. These hens need the chance of a life!
Any help, even spare change through
Paypal
is appreciated!
**************************
Click to enlarge the pics of our crates
*******************************************
If anyone has any grazing land/ barn/ outbuildings to rent in the approximate triangle of Kings Lynn, north of Wisbech and the east of Spalding, please contact us. Even in the villages out towards the Wash, anything considered as we need a base for overnighting rescued hens and possibly grazing/stabling an elderly pony who is currently in a livery yard so it would free up money towards rental of any land/outbuildings.
We understand places like we need are like gold dust, but if you have any land not in use, or just being mowed but serving no purpose, please email lincslittlehens@aol.com
asap
---
HELP NEEDED!!
Could you donate chicken crates,
Poultry feed,
chicken wire,
fencing,
drinkers,
brooms,
spades,
electric poultry fencing

chicken houses or runs?
You could help by donating even the smallest amount!!
£8 - Bedding

£7 - Bag of layers mash
£30 - Chicken crate
PLEASE STATE WHAT YOU WOULD WOULD LIKE US TO USE YOUR DONATION FOR ON THE PAYPAL FORM.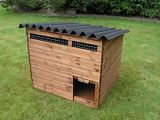 ---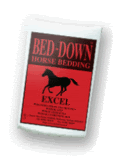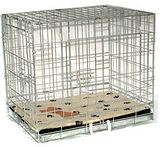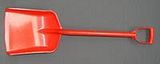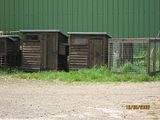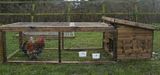 ---
OUR TRAILER FUND
We have now purchased a medium sized Bateson Trailer ourselves and have access to a larger one too. We now need more crates so any you may have, please consider donating them to us.
We also hope to soon be rehoming from Corby Glen on the A151 in Lincs which will give easy access to rehomers from the North and South via the A1 and also Bourne, Melton Mowbray and surrounding areas..