LINCS LITTLE HENS - Chook shop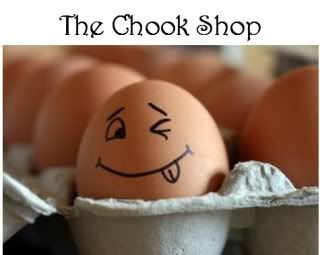 When booking your hens, you can order certain items to be delivered along with your hens.

You can order

Layers Mash £7.00

Small Feeder £10.00

Large Feeder £15.00

Small Drinker £10.00

Large Drinker £15.00

Bedding £8.00

Grit £1 per small bag

Straw £1 sealed compressed bag

Purple Spray £4.00

Verm X pellets £13.00

Verm x liquid £18.00 (much better for ex batts as you know they are all getting it)

Verm x Keep Well Tonic £13.00
ALL ITEMS-subject to availability
LINCS LITTLE HENS SMALL ESSENTIALS STARTER PACK (for upto 5 hens) includes;



Small feeder
Small drinker
20kg layers meal
Large bale of treated horse bedding (recommended by us)
Purple Spray

Grit
Garlic powder
1 litre Apple Cider Vinegar (recommended by us)
Rehoming pack




    Price £45




    
LINCS LITTLE HENS LARGE ESSENTIALS STARTER PACK (for 5- 10 hens) includes;



Large feeder

Large Drinker

20kg Layers meal

Large bale of treated horse bedding (recommended by us)

Purple Spray

Grit

Garlic Powder

1 litre Apple Cider Vinegar

Rehoming pack



Price £55


These packs contain everything you should need to get started with hen keeping,
except the hen house!
---
Please DO NOT wait until you run out of food etc...as we only put an order in to our supplier fortnightly.
We currently sell the following but if you have any special requests, please ask.
Free Range Layers Mash 20kg sack £7.00

Free Range Layers Pellets 20kg sack £7.00

Garden Chicken Blend 20kg sack £7.00 **Tried, tested and recommended by us!


Mixed Corn 20kg sack £7.00




Rolled Oats 20kg sack £7.00

Our recommended bedding £8.00

(compressed large bale wrrapped in plastic)

Megazorb wood pulp bedding £7.50

Small Drinker £10.00

Small Feeder £10.00

Large Drinker £15.00

Large Feeder £15.00

Apple Cider Vinegar 1ltr £4.00 (but save your initial bottle and we will refill for £3)

Dried Mealworms £4.00

Garlic Powder £4.00

Purple Antiseptic Spray £4.00 (perfect for any wounds where blood is drawn as hens will viciously attack blood and make a wound worse.)


Spiral coloured leg rings 50p each




Oyster Hen Grit 25kg sack £8.00 (will last for ages)




Golden Guinea Mix 20kg sack £9.00 (Guinea Pigs)


Tiggy Cat Rings 15kg sack £15.00 (Cat complete)


Bunny Brunch Mix 20kg sack £9.00 (Rabbit mix)


2009-09-02 Prices valid at this date

Contact us on lincslittlehens@aol.com to place your order with items required, your name, address and telephone number so we can confirm receipt of your order, and give you a delivery date. If you require anything not on the list, just ask. We may be able to supply that too.
Deliveries within Sutton Bridge, Long Sutton & Tydd St Mary ARE NOW FREE DURING SCHOOL RUN TIMES!!
We can deliver around Kings Lynn, Wisbech, Spalding for £5 per order, anywhere further than 20 miles, delivery will be £1 extra per mile.
We only accept cash on delivery as it goes straight into our fund for our rescue animals which we pay OUR SUPPLIER from. We DO NOT accept credit cards or cheques.

Pickle Foster's Profile | Create your badge